Whether it's the home you grew up in, an apartment, a personal care home,
or a room in a skilled nursing or assisted living community,
home is where you want to be.
The VNA can help you stay at home as you confront serious illness,
recover from surgery or trauma, and even face the end of life.
It's what you want. It's what we all want.
Award Winning Patient Satisfaction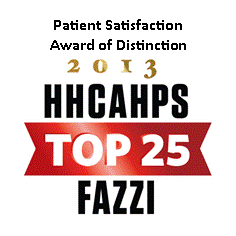 VNA is the recipient of the Patient Satisfaction Award of Distinction
presented annually to home health organizations that have
demonstrated superior performance in overall patient staisfaction.
In the spring of 2013 our staff was honored with the
2013 Talk of the Town Award for Excellence in Patient Satisfaction
for the third consecutive year.
In a recent survey of family members by the National Hospice and Palliative Care Organization (NHPCO) the overall rating of VNA Hospice care is Excellent!
100% say they would recommend VNA Family Hospice to others!
Contact us at: services@vnaindianacounty.com
An Affiliate of Indiana Regional Medical Center


VNA Speakers Bureau -click for more information about a VNA speaker for your club or meeting

http://www.uwindianacounty.org/